It's been a great winter so far this year and we've been busier than ever over the last few months repairing old Michigan basements which are typically built with stone walls.  We've been to Iron Mountain in the Upper Peninsula, Fenton, Grand Blanc, Owosso, and few projects on south west Michigan as well.  Many of the stone basement repair projects we do can be done in the dead of winter.  Unlike barn foundation repairs, which are usually unheated and frozen during the winter, Michigan basements can often times be completely repaired during the winter months.  Sometimes we need to come back in the spring if there are exterior issues to be addressed, but the bulk of the work tends to be on the interior basement walls.
Stone Basement Repair Process
Our process is pretty straight forward, it's not real complicated, but can be tedious depending on the current condition of your stone foundation walls.  Projects fall in one of three categories or encompass some of all three.  Here are the three categories most projects fall into, they are in need of:
Rebuild-  It's obviously better to maintain a stone wall to prevent a wall collapse or wall failure.  We come across several barns each year where the walls have actually fallen in.  We've rebuilt stone barn walls all over Michigan, some have holes as big as 30′ long and a few had holes this big in several locations.
Repairs- On many of our Michigan basement repair projects most of the stone are in place, some may be loose or may have fallen.  There are areas of missing mortar joints that have rotted or crumbled away and are missing all together.  Some of the joints may be in place and quite solid.
Preservation-  When we find large areas of the stone basement foundation walls to be secure and the mortar joints mainly in tact, we like to preserve these joints so they will continue to last for years to come.  This can be done several ways.  One of the most common things we do is to bond a cement based mix to the existing joints tha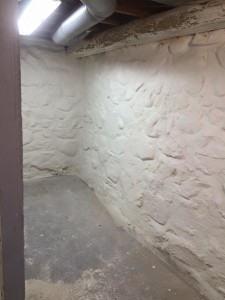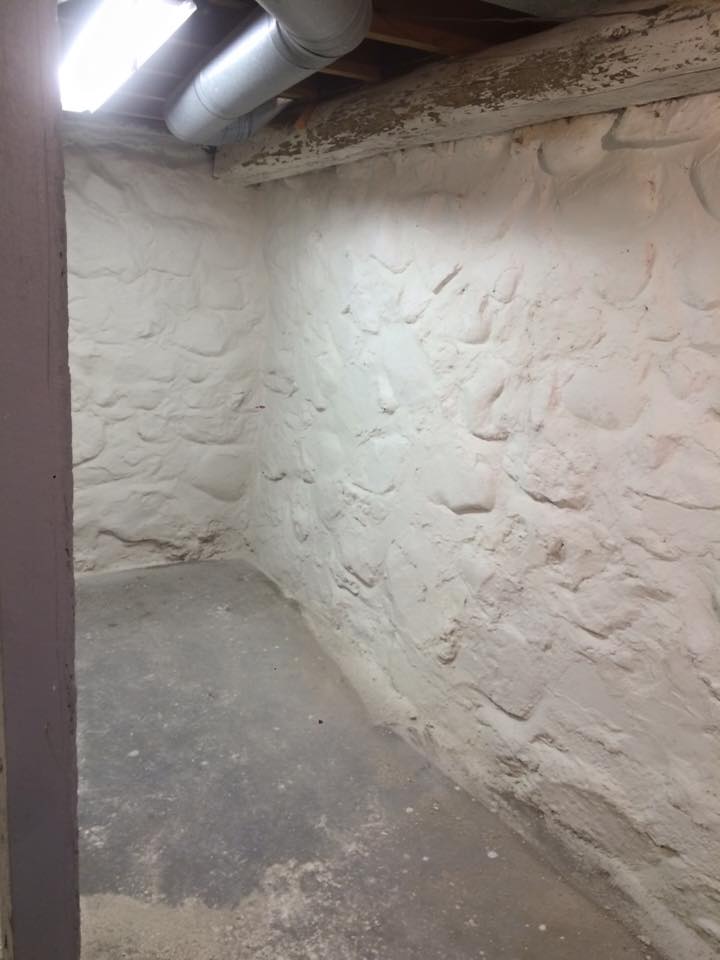 t haven't been completely redone.
It seems most of our Michigan stone basement projects are missing some joints in a few areas and need the remaining joints to be preserved.  Often times you find a little pile of dust and debris, which is really old lime mortar, along the wall.  This is a tell tale sign that preservation may be a good idea. If your stone basement is in need of attention, consider getting in touch over the winter months. We are typically a little slower during these months and that can mean a better deal for you.