Ok, let's get you a quote.  The way I like to do this is to get an idea of what you are looking to do, give you an estimate of what I think the project will cost and then if we are on the same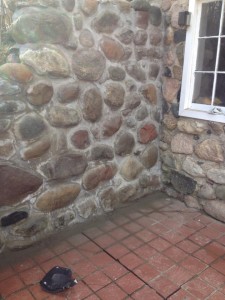 page I'll come inspect the job and provide a formal quote of the price I will do the job for.  NOTE:  You should never OK work to begin on an estimate, always get a Quote that states the total cost of the project.  There is a big difference.  So… below you can send me a note.  You'll want to give me a little information about your project, just tell me what you are looking to have done the best you can.  What we decide to do will depend on what we learn when we look at the project in person.  Here are some items you might include in your note:
When do you want the project to start.
Can concrete truck access the project.
If demo is required is there a place on site to dispose of it or will we need to haul it away.
Will you need sand or other fill.
What your budget is. Or if you would like different options with different costs.
Comments or questions are welcome.
Michigan Concrete Floor Quote
I love pouring concrete floors, and would love to give you a price on yours.  I can provide you with a price quote on your concrete floor project, whether your just getting a second opinion or looking for concrete guy to pour your floor. I will get back in touch, usually with a few hours. I will also forward you my contact information so you can contact me immediately if you prefer. Or you can call right now by dialing 989-284-8251 or email me at joecrawfordonline@gmail.com  I can also provide a competitive quote on michigan pole barn packages if you are looking to build a pole barn.
How Much Does a Concrete Floor Cost in Michigan?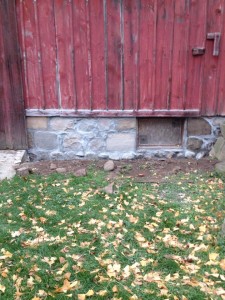 The price of a concrete floor here in Michigan ranges between $2.00 and $4.00 usually and depends on a few variables like the thickness of the concrete in the floor, reinforcment used, site preparation needed, and any special treatments your floor may need.  Concrete floors for pole barns usually run closer to $2.50 per sq' or so.  If you want to get an accurate price for your concrete project just fill out the form below, that willl send me an email automatically and I'll get in touch to get the details on your project and forward you a quote.
Masonry and Brick Restoration Quote
Another of the more popular projects we do are brick restoration.  The process usually consists of grinding our old mortar joints and re-tucking your exterior brick walls.  Sometimes bricks may need to be replaced and we do some work around windows on most brick restoration projects. We can do work on most all masonry, whether it be brick, stone, cultured stone, block or cut stone.  Get in touch if you'd like a masonry restoration quote.
Foundation Repair Quotes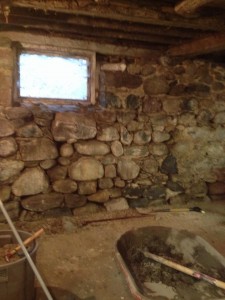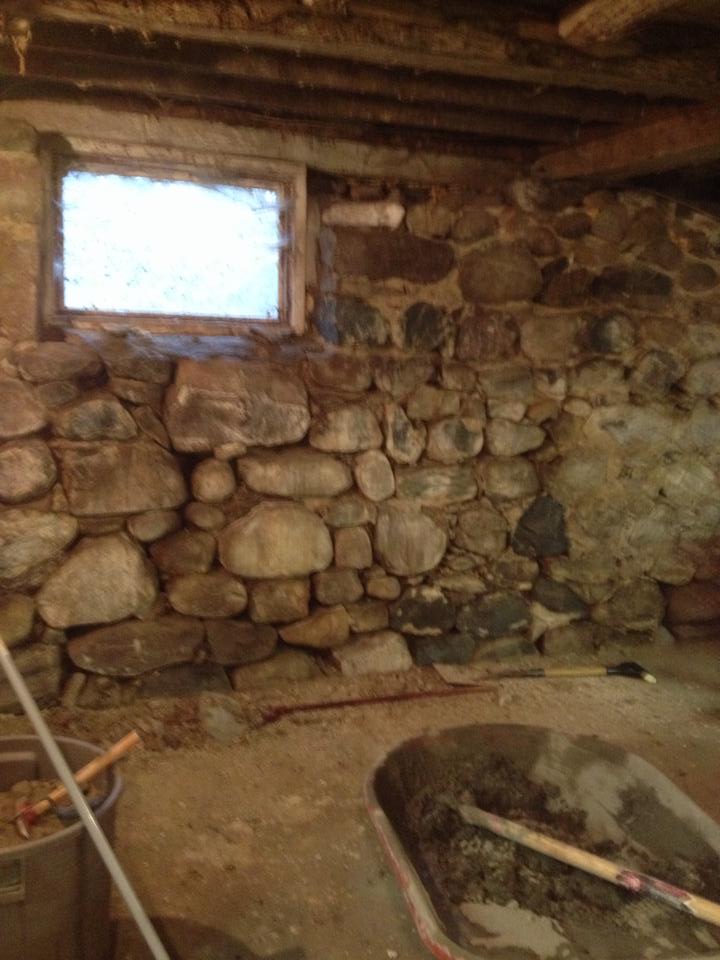 We do a lot of foundation repairs here in Michigan and work all over the state.  Foundation repairs are the most popular project that I do and most of those tend to be old stone foundations.  Tell me more about your foundation issue below and I'll be in touch.  It always helps if you have a rough idea of  when your home was built.  Most foundation work I do are a mix of stone basements and stone crawl space foundations.  I also replace masonry vents, fix block foundations and poured wall foundations.  If you would like a foundation repair quote, send me a note or give me a call.
Thanks,
J.Crawford
Comments or questions are welcome.